"First Friday"
Embroidery Techniques
February class was cancelled, join us in March!
Join Marlynn for this inspirational lecture! Her samples and demonstrations will amaze you! Bring a small "Sew and Share". Seats fill very quickly!
No registration required - $10 Fee paid on day of class
---
Embroidery Software Club
Monday February 13th
10:00 - Noon
Registration $25


For Owners of mySewnet Platinum software


After your Owners Lessons join us each month to learn exciting features of our software!
https://www.selectsewingservice.com/sewing-classes.htm Click to register!
---
Pfaff Club
Monday February 13th
1:00 - 3:00pm
No need to register - FREE for Select Sewing Customers!
LECTURE ONLY - each month Krista will share features and techniques on the Pfaff Creative Icon!


---
"For the LOVE" of Sergers!
Babylock Triumph Demonstrations
Better than chocolates or flowers - buy a serger for Valentines day!
If you have been considering a BabyLock serger- Register for one of our One on One sessions..
Discover why so many people LOVE the Triumph!
LOWEST price ever offered the day of the event only!
PLUS Includes BabyLock Inspiration Guide!
PLUS Interest FREE financing available!
Tuesday February 14th
Call Karen To Schedule..(317) 255-6332 OR email
karensew2@aol.com


---

"Heart Felt Gift Pockets"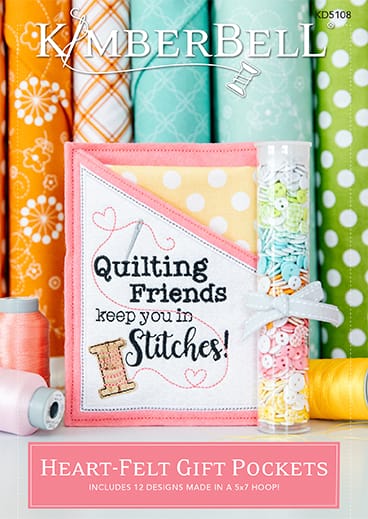 During this lecture Linda will show you the techniques used in this Kimberbell collection.
Thursday February 23rd1:30 - 3:00pm


Price includes the kit to make one pocket!
Click here to register..
---
Babylock Club
Thursday February 16th
10:00 - Noon


Free for Select Sewing customers..
No need to register
---
Palette 11 Basics





Thursday February 16th




1:00 - 3:00



Linda will be showing how to get started with the software. Lecture only


---
Select Sewing Service, Inc.
2415 E 65th Street
Indianapolis, IN 46220
(317) 255-6332
www.selectsewingservice.com