Welcome Classes back to the store!!
We are excited to announce Pfaff Elite Educator, Christine Harlan will be here!!
Christine is a multi media fiber artist with over 30 years experience as an educator, pattern designer, and design consultant. She specializes in a variety of techniques which include: free motion thread painting, sketching and zen designs; color and textile embellishments; machine and hand applique; landscapes, collage and multi media art quilts; machine and hand embroidery, grid quilting, and more, with a background in garment construction, fabric manipulation, and design.
Thursday July 22nd
9:30am - 1:00pm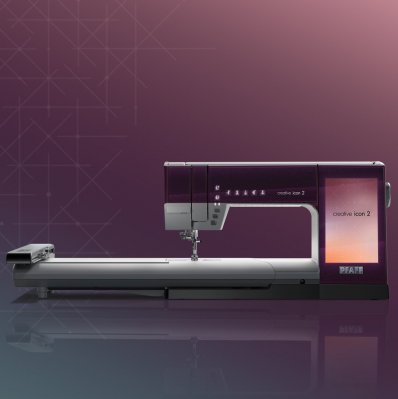 We have asked for a few "sneak peaks" into the new Pfaff Creative Icon 2 coming this fall..
Join us for this Lecture and Demonstration and be inspired by her fabulous samples!!
Register NOW - Click here
Select Sewing Service, Inc.
2415 E 65th Street
Indianapolis, IN 46220
(317) 255-6332
www.selectsewingservice.com